Last Halloween, I posted a spruced up version of my entry to the 200 word RPG challenge, Witches in a Well. Play as a witch stuck in a well, and get ready to hurtle through the Ultracosm, and to create spells to escape your predicament. Works best with 3 to 4 players.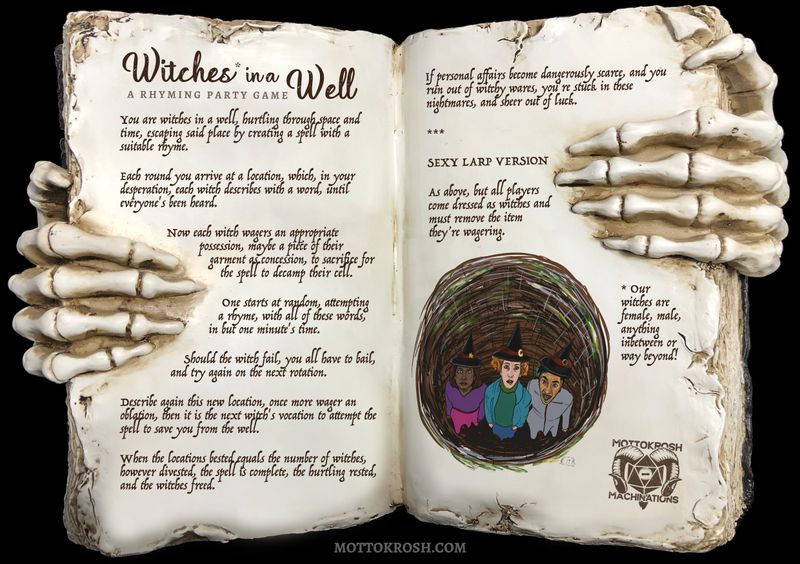 For the full text, check out last year's post. But if you'd like the audio version of this game, check this reading by Hypertellurians cover artist Anna Molla, who surely has a career in audiobooks waiting for her!
Halloween Sale
Grab €6,66 off Hypertellurians this Halloween weekend!